Academic Options
Musashi University is committed to providing a solid academic experience for all students during their intercultural sojourn.

We believe the English and Japanese courses offered can give students a strong base from which to acquire information, deepen understanding, and create knowledge.
OPPORTUNITIES FOR INTERNATIONAL STUDENTS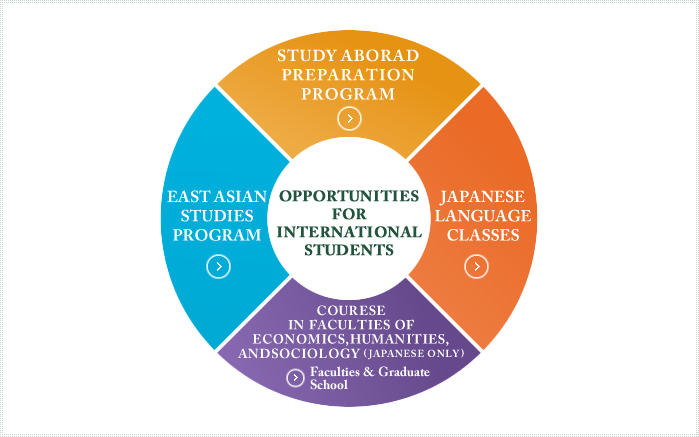 From the Participants
Katja Goldmann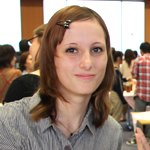 Martin-Luther-Universitat Halle-Wittenberg (Japanese Studies / Philosophy) studied at Musashi from September 2010-January 2011 and September 2011-March 2012. Currently completing undergraduate degree.
" The EAS program offers a great range of courses about Japan and East Asia. All courses provide the students with essential information about politics, business, culture, society, history and international relationship on a high level of education. The courses helped me deepen my understanding and knowledge of Japan and Asia. Musashi University even offered a course in cooperation with a former ambassador which was a great experience for all of us. I was happy to have the chance to take part in courses that my home institution did not offer.

Having lectures in English also made me rethink my future plans. I now would like to continue my Master studies (in Japanese) at an English university. Before my year at Musashi I was not sure if I could follow courses in English and if I could have conversations with English students. Studying in Japan helped me to get more confidence in speaking English and Japanese and also to challenge new experiences. Nowhere else I could have had the chance to meet so many students from various places and to find friendships all around the world that still exist today."
Henry Watts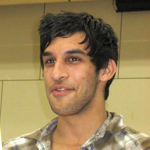 The University of Kent (Politics and International Relations) studied at Musashi in 2008-09. Currently English teacher and a columnist for a Tokyo-based culture and politics magazine. Tokyo Weekender.
"As a student of politics, I was particularly impressed with the opportunities Musashi University provided to access the political world of Japan. Not only was I able to meet a former diplomat and hear of his wealth of experience, but I also got the chance to visit the Japanese Diet and shake the hand of Eda Satsuki, the former President of the House of Councillors. These experiences, along with an expanding selection of books and study resources, make Musashi University a fantastic place to take your studies to the next level."