President's Message
Aiming to foster individuals who are independent, profoundly committed to learning through dialogue, and ready to put the knowledge they acquire to use in the real world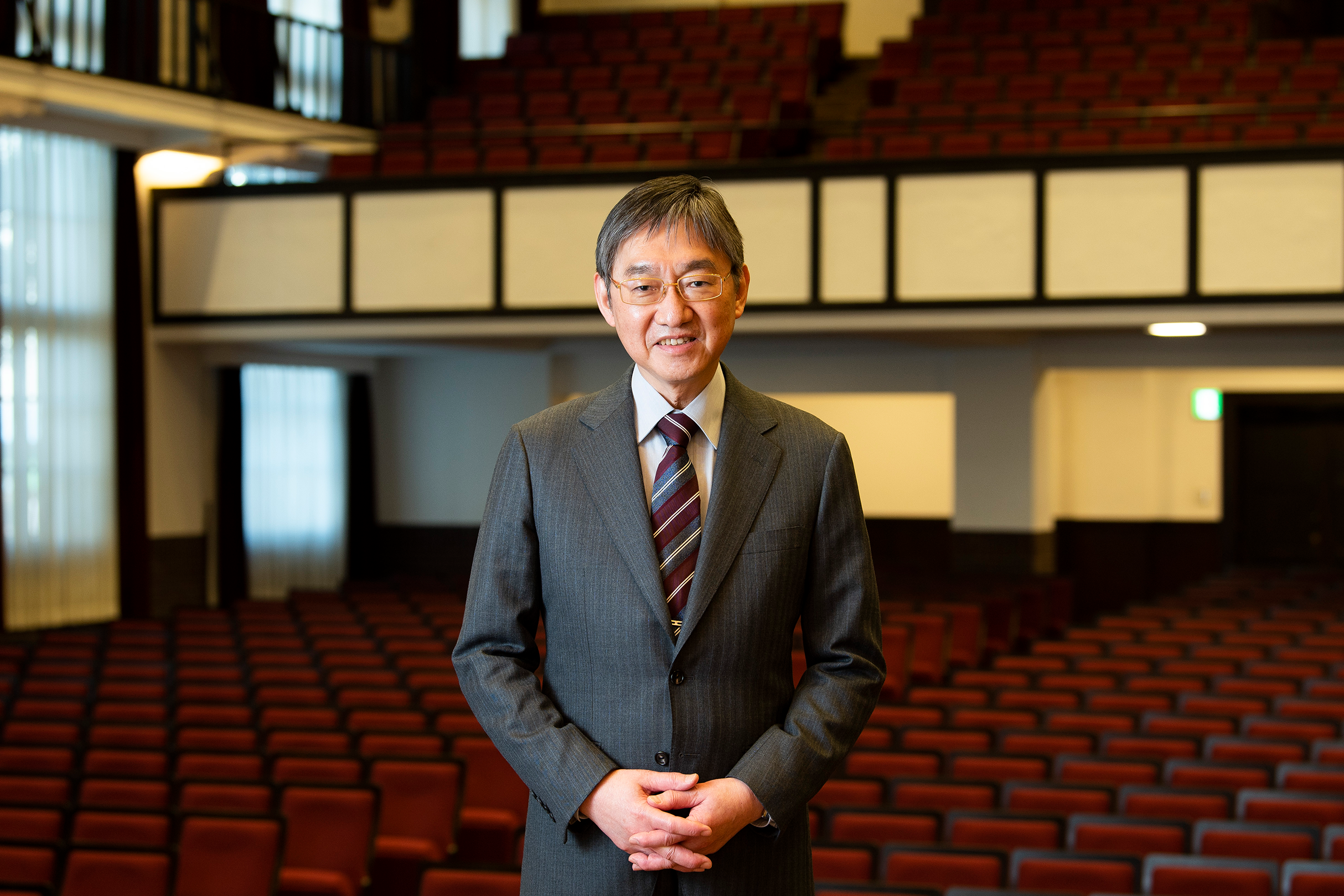 President
Noriyuki Takahashi
 The year 2022 marks the 100th anniversary of the founding of the Musashi Academy of the Nezu Foundation. In this milestone year, I am pleased to welcome our very first freshmen in the School of Liberal Arts and Sciences, the fourth faculty of the university. In addition, the three existing faculties of Economics, Humanities, and Sociology have curricula that capitalize on their respective characteristics.
 The creation of the new faculty marks a reaffirmation of the university's commitment to liberal arts education as at once the foundation of each faculty's scholarship and also a vehicle for developing that scholarship.
Building 11, which houses the Learning Commons, was completed in December 2021, and facility construction is steadily proceeding.
 I wholeheartedly welcome all of you who are taking on the challenge of solving global issues by learning fundamental knowledge, thinking about things from a global perspective, and conversing with others while drawing on your expertise.

Profile
Born in 1956 in Hokkaido. Graduated from Sapporo Minami High School and Keio University's Faculty of Economics. Graduated from Babson College's Graduate School of Management in the US. After working as a chief researcher at the Research Institute of the National Life Finance Corporation (now the Japan Finance Corporation), he was appointed to Musashi University in 2003. After serving as Director of the Student Support Center, Assistant to the President, Dean of the Faculty of Economics, and Vice President, he was appointed President in April 2022. His main field of research is entrepreneurship.
Chairman of the Board of Directors
Koichi Nezu

Born in Tokyo in 1950. Honorary Chairman of Tobu Department Store Co., Ltd. Director of the Nezu Museum. Son of Kaichiro Nezu Jr. and grandson of Kaichiro Nezu Sr.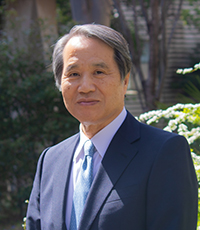 Chancellor
Yasuo Ikeda
, MD & PhD

Born in Tokyo in 1944.
Vice-Chairman of the Board of Directors, Musashi Academy of the Nezu Foundation,
University Professor, WASEDA,
Professor Emeritus of Keio University
1973-1976 Clinical and Research Fellow , Brown University, USA
1991-2009 Professor, Department of Internal Medicine, Keio University
2005-2007 Dean of Keio University School of Medicine
2009-2014 Professor, Faculty of Science and Engineering, Division of Life Science and Medical Bioscience, WASEDA University

Former President of International Society of Internal Medicine
Former President of Japan Society of Hematology
Former President of the Japanese Board of Medical Specialties
The President of the 23rd Congress of the International Society of Thrombosis and Haemostasis (ISTH)
American College of Physician Honorary Fellow (FACP)
Fukuzawa Award, Keio University (2008)
Distinguished Career Awards, ISTH (2017)